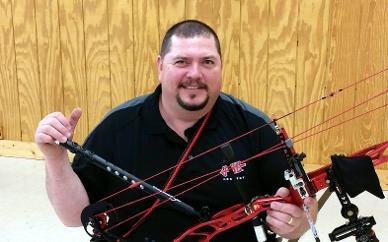 I have been an avid archer for over 38 years. I have been a long time member of Mid Michee Bowen's club in Midland Michigan .Iv'e been competing in many different archery classes thru the last 20 years. In the International Bow hunting origination AHC class Michigan Triple Crown I placed 1st in 2011, 2013 6th place in IBO indoor World championships. In the Meijer state games of Michigan 3D unmarked tournament I placed First in men's hunter class 2012, 2013, 2014. In the NFAA BHFS Class unmarked 3D state championships 2010, 5th place 2011, 4th place 2013, 3rd place 2014, 3rd place. My long term goals for my archery career are to win a NFAA State title in the open class or bow hunter free style and win a National Triple Crown Tournament in IBO. Current 3D setup: PSE Supra max, 60lbs, 29.5"dl. Trophy Taker rest, PR Signature Stabilizer 12" front and 10" back. Current spot setup: PSE Dominator MAX excel AX 3000, PR Signature Stabilizer 28" front 15" sidebars. Shooting Staff for: Carter Releases, Black Eagle arrows, PR Signature Stabilizers and Bohning Archery. I am also a staff shooter for Bares sport shop in St Charles Michigan.
Lindsay Zumbach, Millington Michigan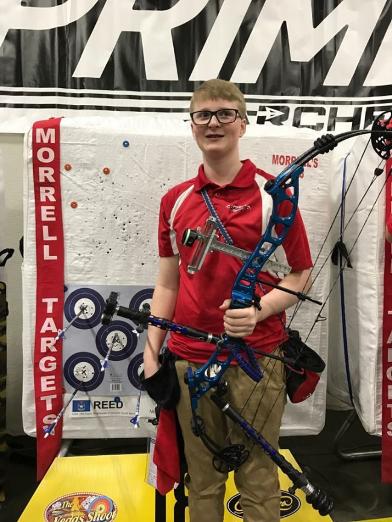 I have been an avid hunter with my dad all my life. I got my first bow at 8 years old and spent time shooting in the backyard. I then at the age of 11 began shooting the Tuscola County Archers Youth League and became a member of Wildlife Forever 4H Club. I spent most of my ten years shooting local tournaments and 4H State shoots. The last few years I become serious about competition shooting. am member of Tuscola County Archers, National Field Archery Association, Saginaw Valley Archery Association, and Michigan Archery Association. I shoot league at Tuscola County Archers along with Saginaw Valley Archery Association shoots. I have also competed in the World Archery Shoot in Las Vegas, Nevada and Indoor National in Louisville Kentucky. Since started shooting with a PR Stabilizer my X count increased. I love my PR Stabilizer; it was an excellent decision to add to my shooting set up.
My bow set up is a Hoyt Rampage XT 45# 24 ½ draw with my PR Stabilizer, Spot Hogg Intently rest, Sure- Loc sight, C.R. scope with a 4 power lens, Easton X7 Eclipse 2312 arrows with 3in feathers and a T.U.R Ball Pro Diamond Release. Shooting Staff
PR Signature Stabilizer, T.U.R. Ball Pro Staff
January 19 2013 2nd AFFS-AA 438 19xs 450 round
February 15 2013 2nd AFFS-AA 298 44xs NFAA round
February 22 2013 1st AFFS-AA 300 45xs NFAA round
March 8 2013 1st AFFS-AA 299 52xs NFAA round
March 23 20131st AFFS-AA 381 420 round
2015 Tuscola County G-5 IBO 4Th 290,Saginaw G-5 IBO 1st 300,Washtenaw G-5 IBO 292,Brown City G-5 IBO 3rd 291. Michigan IBO State Championship 1st 301. Worlds IBO 7th.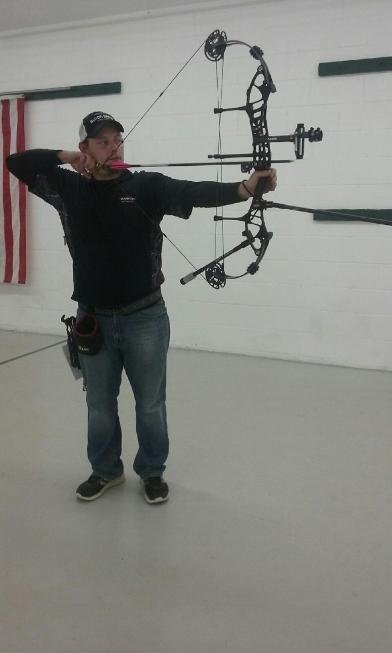 Aarin Green - I've been shooting since the age of 9 my passion for archery has always been a part of me. I was an accomplished archer in my youth and continue to achieve things I never thought possible. I am currently a staff shooter for many great company's Darton archery, Bohning, Black Eagle arrows, Truball/Axcel, Center circle custom strings and now PR Signature Stabilizers. I am honored to be a part of these great companies with out them I wouldn't be able to perform and be confident in my equipment.
Accomplishments:
2 time State champion I.B.O
Top 5 finish in I.B.O world championships
Semi-pro State champion I.A.A
Multiple state and local 1st place finishes indoor and 3-d
Candi Cariveau,Holly mi.
I.A.A. shoots-Attended 7 out of nine shoots,shot in the Shooter of the year shoot off.
R-100 placed 1st in the North American womens open unlimited,5th in the African Range.
shoots for Mor Archery shop.
2018 I.A.A. 3-D Shelby Twp. Mi. First 300.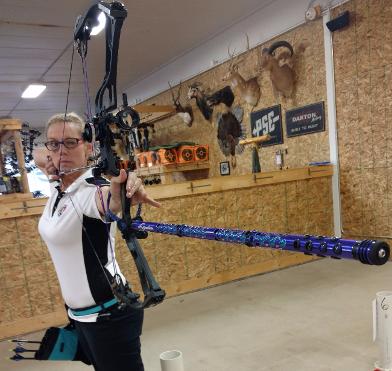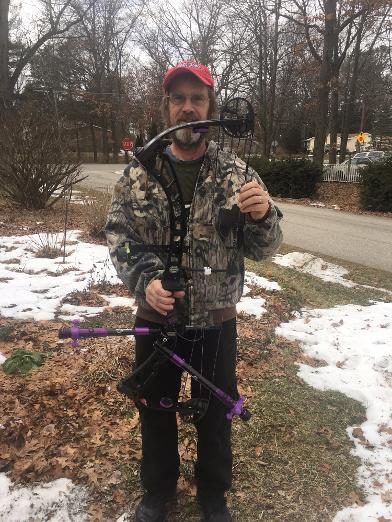 Roger Saddler I have been a avid hunter my whole life. When I got my first bow in 1992 it was to give me more time in the woods. I joined my first archery club Royal Oak Archers in 1994 and was a board member for 6 years. When I first started shooting all that I shot was 3D and would travel around the state to go to tournaments. Jim Morrow from MJC archery is the person who taught me how to shoot the bow correctly. I have always shot in the Bow hunter freestyle division.Now I mostly shoot target because I like to shoot a lot of arrows. The main thing for me as to why I have been shooting tournaments for 20 plus years is the great people that I have met in the sport. When Pat asked me to be on his staff I was honored. Pat builds some of the stabilizers that I have used and he can custom build them to suit your needs. I shoot in the senior bow hunter freestyle division now. I am a multiple state champion 22 times. 2013 and 2015 great lakes outdoor sectionals champion 2015 3rd place at the NFAA Outdoor target nationals. I was president of Thuderbay Bowmen from 2001-2005.
State shoots for 2017. !st place state indoor FITA, 2nd place state indoor NFAA,2nd place state indoor MAA,1st place state outdoor MAA,1st place state field and hunter 1st place state 900 round. 1st place NFAA outdoor target nationals. 2nd place great lakes outdoor sectionals, 2nd state marked 3D. All in the senior bowhunter freestyle division.
Kody Tanner
I've only been shooting for about 3 years but didn't get into competitive archery until April of last year in the Ohio 3d group triple crown I placed 3rd overall in male youth and in the ordinary 3d shoots I shot hunters class and I do farely well scoring in between a 285 to a 315 being my highest score I'm an avid bow hunter,3d and spot shooter. I'm going to the nfaa indoor nationals this march shooting in the young adult male freestyle. I am looking forward to the 2017 archery season and many years to come shooting for pr's signature stabilizers on the 3d course, the indoor ranges, and out in the woods. 2017 He has won all 3 legs of the Ohio Triple Crown. Was 4th at OAA State indoor 300.
P.R. Signature stabilizers are hand crafted and precision made to your specifications with more weight adjustability and vibration dampening than any other stabilizer made. Weather you choose aluminum or carbon nothing beats a P.R. Signature stabilizer, your groupes will prove it.
Scott Schrank P.S.E. Michigan Pro Staff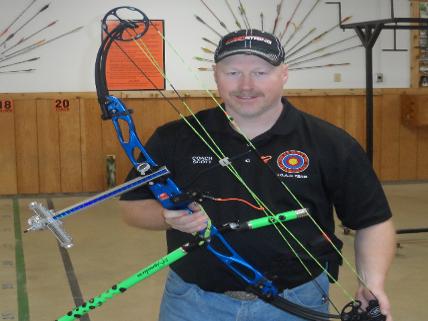 Jack Corriveau age 12
Pro Staff Darton Archery
Pro Staff Black Eagle Arrows
Pro Staff Motor City Archers
Pro Staff McDonald Ford Freeland
2018 S3DA State Indoor Champion
2018 S3DA 3D State Champion
2018 Michigan Schools Archery Champion
2018 MIAA Shooter of the year Candidate.
Jack is in 7th grade at Swan Valley Middle School in Saginaw Michigan.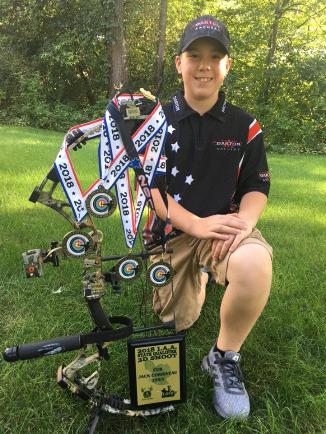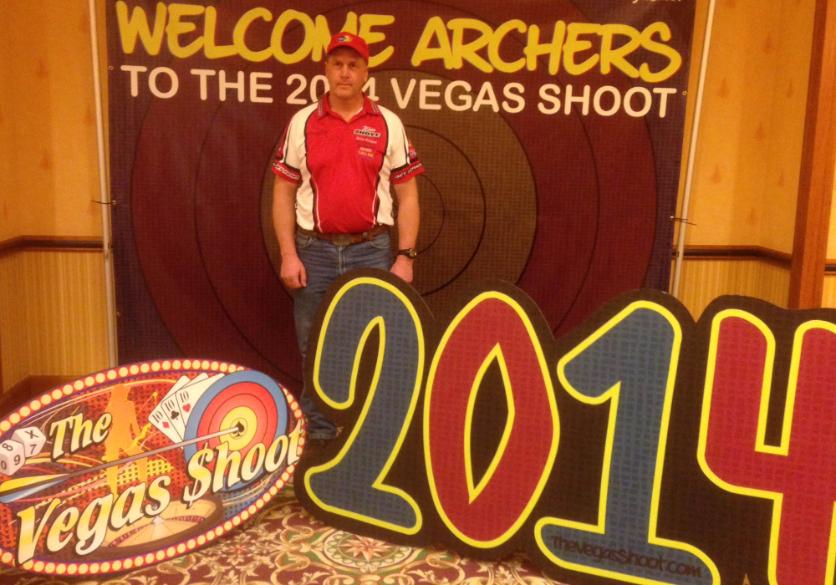 Dan Reed, Midland Michigan
I have been shooting competitively for 15 years and currently participate in NFAA, MAA, ASA, IBO, SVAA and Michigan Bow Hunters Association. I currently hold the Lt. Governor position for Michigan Bow Hunters Association.I have memberships at Bay City Bowman and Mid-Michee Bowman where I run archery leagues.
Record of statistics-State championships ASA, IBO, MAA 21 times. NFAA 3 times. SVAA Indoor championships 12 times.National championships ASA Top Gun. Shooter of the year MAA, ASA 5 times.Region champ ASA 1.Michigam Bow Hunter Triple Crown 4 times. State records 2 times.
Dean Brandt
I was an avid bowhunter for more than 20 years. 15 of that, all I carried was my bow. Even during gun season in Michigan. I got into competitive archery, mainly indoor, back in 1999 and was gaining momentum in the win column. In the summer of 2000 I suffered a catastrophic arm injury and was told I would never shoot again. So, 17 years later. After I got to know what caused it, how to prevent it and some convincing from some great people, I picked up a bow. I quickly realized that my arm could take it.
I've been back almost a year now and have accomplished more than I ever thought possible. I went to the 2018 Vegas Shoot after only a month of being back. Despite equipment short comings I finished pretty good. March came and I finished top 30 at the Indoor Nationals in Cinn. I got my new Darton 2 weeks later. Won my first tournament with the next day after only shooting for an hour. I haven't lost a local tournament since. I finished 3rd at the MAA States. Then I hooked up with Patrick from PR. I took a Gold Medal at the Michigan Senior Olympic Games two days later. Finished 2nd at the MSU Fall Classic and 6th at the NFAA Outdoor Nationals in Yankton, SD. I had 9 total wins, 4 total 3 finishes. I am a staff shooter for Darton Archery, Easton Archery and PR Signature Stabilizers, with support from 406 Optics and Long Range Archery. I will be turning Pro in December 2018. I'm thinking that isn't to bad for my first year back. Let's see what 2019 brings with a schedule that puts me at every National Event and the 2019 National Olympics. 7 months, 6 States and 5 National shoots. Thank you Patrick at PR Signature for making an incredible stabilizer that is an honor to be shooting.
Dean Brandt
Staff Shooter